The cost of duct cleaning in Toronto varies widely enough, can vary from company to company and is on average from $340 to $630.
Safe ADC charges a base cost of $250.00, which includes the first ten air vents, whether they supply or return air vents, the price also includes as many "connections" as necessary to perform the work. We do not have hidden extra charges that you will not know about initially.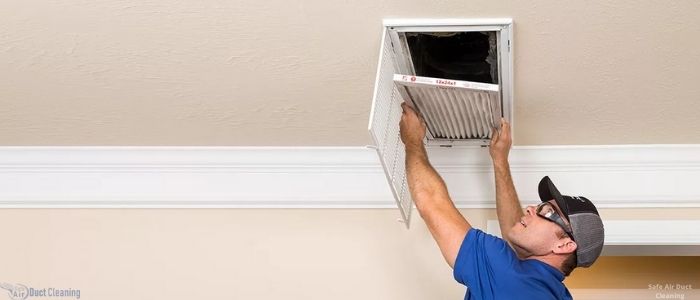 The cost of cleaning the air duct in Toronto may increase depending on the following factors:
availability of additional air vents;
cleaning of additional components;
the size of your air vent;
degree of contamination;
access to the air vents.
Consider each item separately.
NEED HELP WITH AIR DUCT SYSTEM?

AVAILABLE (LIVE)
We have 1 technician in
Toronto
Additional Air Vents and Additional Components
The cleaning of each additional vent after the ten that are included in the base price of 250 dollars is an additional $7.00 each.
Air Conditioning Systems Cleaning Cost
To keep the temperature and humidity in the house at a good level, you need to clean the air conditioning systems as well. The average cost of this type of cleaning is shown below.
| | |
| --- | --- |
| Central Unit | $9 – $79 |
| Swamp Cooler | $15 – $139 |
| Wall Mount | $8 – $60 |
| Window Mount | $6 – $60 |
Furnace Cleaning Cost
To achieve maximum energy efficiency and air quality, it is also necessary to take care of the complete cleaning of the furnace components: heat exchanger, blower, drain pan, plenum.
| | |
| --- | --- |
| Floor | $20 – $55 |
| Forced Air | $15 – $35 |
| Overhead | $30 – $55 |
| Wall | $20 – $60 |
Evaporator and Condenser Coils Cleaning Cost
This point is critical because the degree of contamination of the coils will depend on the energy efficiency of your home, their excessive contamination will lead to more intensive work of the entire system, so it is better to take care of cleaning in time so that in the future not to face a full replacement, which will cost about $800-1600. The average cost to clean the evaporator and condenser coils in Toronto is between $130 and $540.
Dryer Vent Cleaning Cost
When cleaning the air duct, care must also be taken to clean the dryer vent. The clogged ventilation opening of the dryer can lead to reduced energy efficiency and in special cases can even lead to a fire. The average cost of cleaning the dryer air vent varies between $150 and $175.
Air Vent Size
Costs of cleaning air duct systems in residential and commercial areas in Toronto are different because commercial is often larger and more extensive than the average for the home. Residential ducts can be cleaned immediately and without prior evaluation, while commercial buildings require prior inspection and evaluation to provide accurate pricing. The average cost of residential and commercial air purification is as follows:
| | |
| --- | --- |
| Residential | $25-$35 |
| Commercial | $40-$60 |
Degree of Contamination
If the internal microclimate in the room is all right, timely inspection and cleaning of the air duct system, absence of breakages, then unpleasant surprises are unlikely to make you nervous. However, there are different situations.
The presence of mould, fungus, parasites, a large amount of construction dust and pet hair, as well as dead animals, which gradually began to decompose in your air vent, increases the final cost by $1 per square foot. This is because the elimination of these pathogens requires special equipment, in some cases, special chemicals, as well as additional time to clean up qualitatively and without consequences for the residents of the house. In some severe cases, it is necessary to attract additional specialists.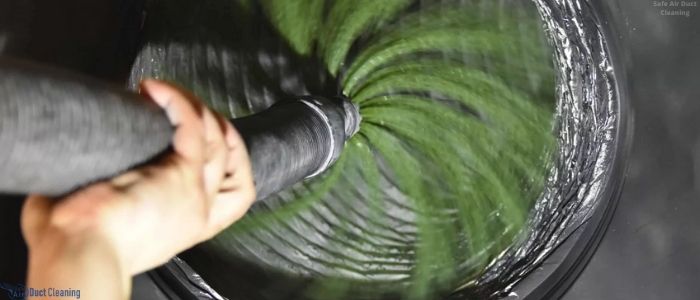 Access to Air Vents
As a rule, all air duct systems are designed and installed predictably, so specialists have no questions when working with them. But if your air duct system is custom designed and has additional components that are difficult to access, it may take additional time and equipment to clean the air duct so that the cost will increase. To find out the exact cost of cleaning the air vent in your custom-built home, you will need to invite a specialist who will conduct an inspection and be able to estimate the exact amount.
Conclusion
Costs of cleaning ducts and air vents may seem high at first glance. However, inspecting and cleaning the ducts and vents every 2-5 years increases the energy efficiency of your home, improves the microclimate and health of your family, and helps you save money in the future by repairing broken air vents. The frequency of cleaning should be increased if you have pets, small children or family members with allergies.
To keep the air in your home healthy and of good quality, it is important that your ducts are cleaned by a professional company. Safe ADC Company is a company with years of experience and hundreds of satisfied customers, quality service and professionals. Contact us by phone for advice if you have any questions or pricing.
What People Think About Us
Excellent duct cleaning service provided by a friendly and professional technicians! We use their service regularly!
They arrived exactly when they said, cleaned out my air duct system, and gave me some tips how to sanitize it. They charged an affordable price.
From start to finish, my hvac cleaning went as planned. They've removed all the mold inside, the indoor has become cleaner. Professional team!!!
Popular Questions
How often air duct systems need to be cleaned?
Your air duct system need to be cleaned for the same reason as your house needs cleaning. It is recommended that HVAC systems be cleaned every 3 years.
Will air duct cleaning lead to lower energy bills?
HVAC systems cleaning can improve air flow up to 25%. That means your system shouldn't be running as long as it's supposed to. Less system uptime will reduce your energy costs and will lead to lower your energy bills.
Can dirty air ducts cause disease?
In homes with dirty air ducts, residents may experience symptoms similar to those of an allergy, including coughing, sneezing, and runny nose. Mold, dust, and other debris lurking in your ducts can also cause sore throat, headaches, and even dizziness.
How do you know if the ducts need cleaning?
There are several clear indications that the duct needs cleaning:
air filters get dirty too fast.
unexplained spikes in your energy bill.
signs of rodent or insect infestation.
dirt or dust around the vents and registers.
unexplained respiratory problems.
visible mold growth.
airflow isn't consistent from room to room.
noises in the ductwork.
How often should I have my vents cleaned?
A good rule of thumb for homeowners is to clean your ducts every three to five years. This is the minimum, as this is the length of time that it can take for the ducts to fill back up with grit and grime after a thorough cleaning. However, some homeowners are going to need more frequent cleanings.
Do you have a guarantee for your duct cleaning services?
Yes, our air duct cleaning services come with a 30-day satisfaction guarantee.